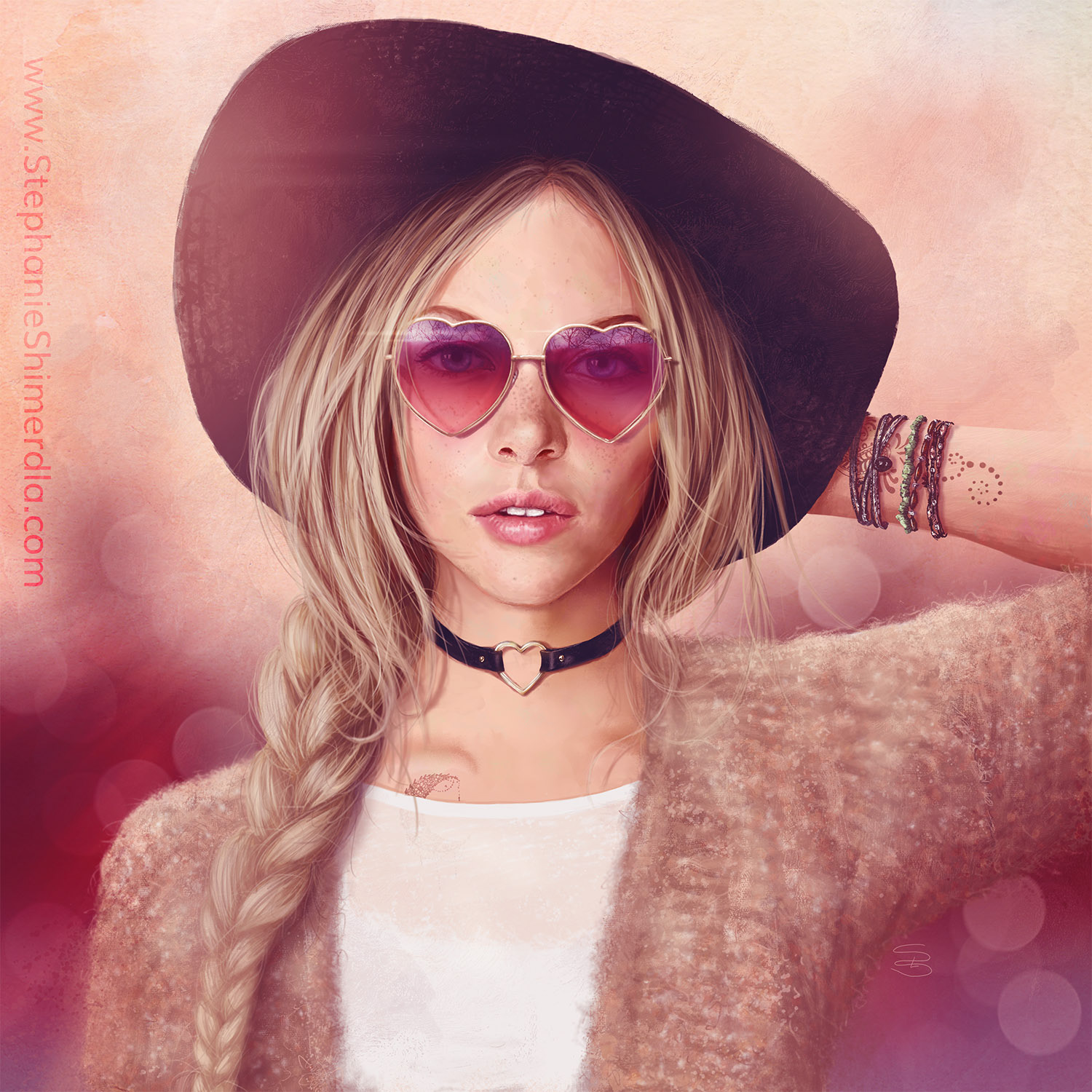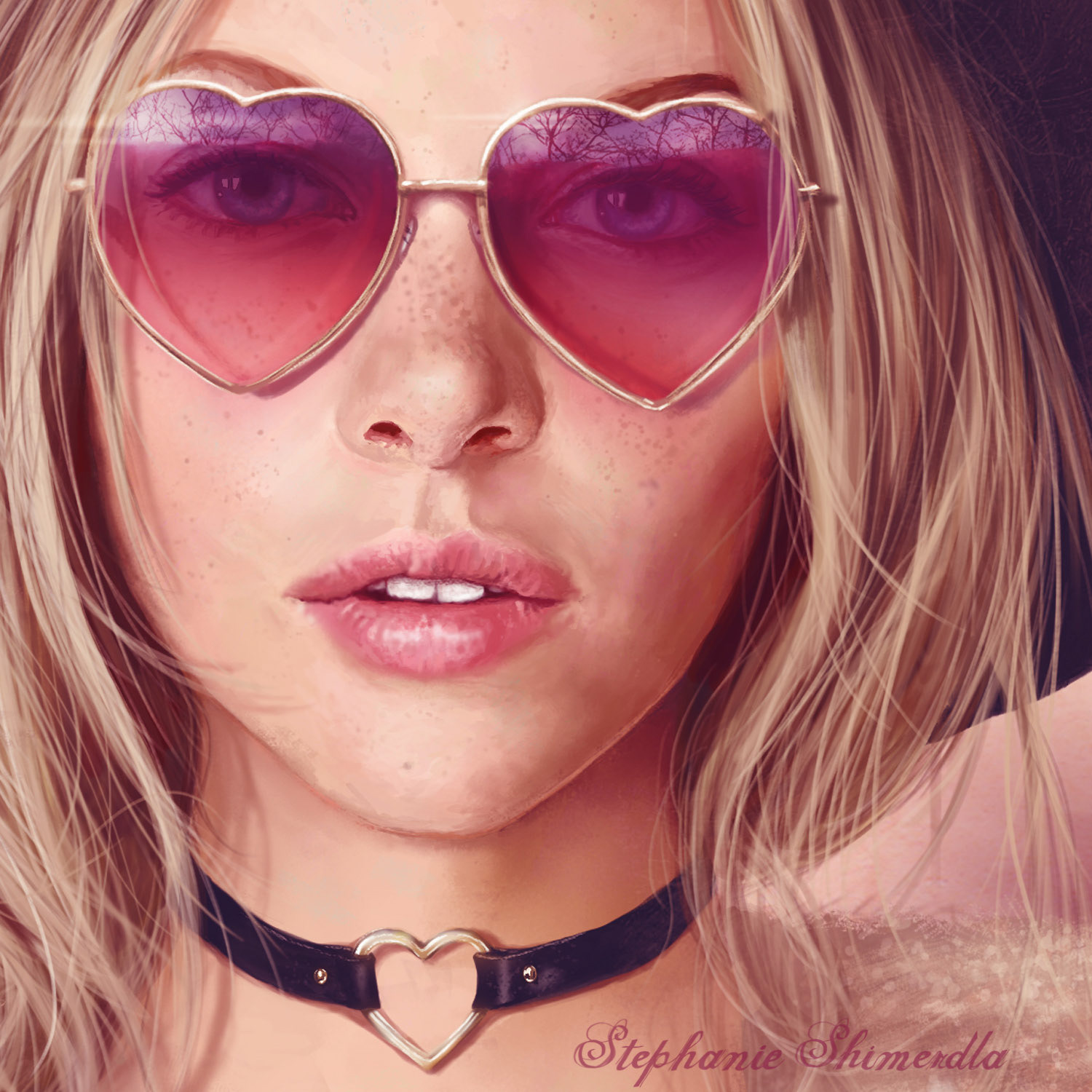 Time-Lapse of the painting:
Thought it might be fun to show her beautiful eyes pre-sunglasses!

February was, alas, not finished in time for Valentine's Day. Which would've made much more sense than releasing it at the end of February. Alas, c'est la vie!
I had fun designing those heart-shaped glasses, and they only took me painting them about 8 times before they finally looked right on her. But I'm very happy with how they turned out. I also love the tones and colors of this one and think they're very appropriate for February and Valentine's — what with all the roses and pinks and peaches.
She is a part of a series I'm putting together to make into a calendar at the end of 2017.
Thanks so much for viewing! <3