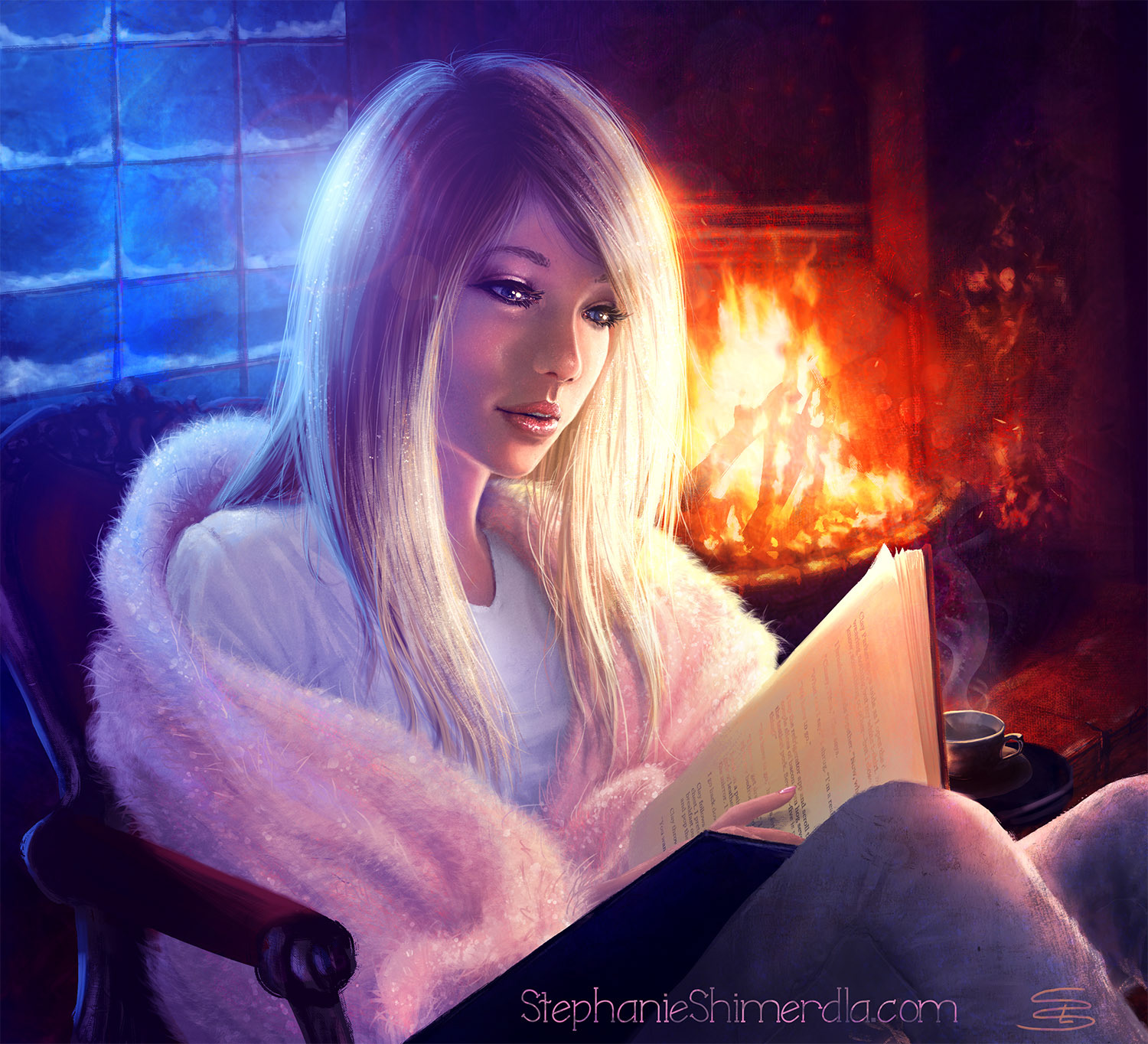 January is the second installment of what will end up being a calendar of gals. I got such an overwhelmingly positive response to "December" that I decided to make a calendar of portraits. Each month will somehow fit that month. So, much like December was a girl playing in the freshly fallen snow, January is all about curling up beside a warm fire. Because, by January, the novelty of the snow has worn off and all you want to do is be warm again.
Or maybe you're like me, and you like the winter specifically because of how wonderful it feels to warm up by a fire. Or curl up in a nice, fuzzy blanket. With a cup of coffee or tea or hot chocolate by your side, of course. The blues and reds in this painting are all about this juxtaposition of cold and warmth.
Here's a closeup and a video tutorial that explains some of how I created effects such as the fire, backlit hair, furry blanket, etc.