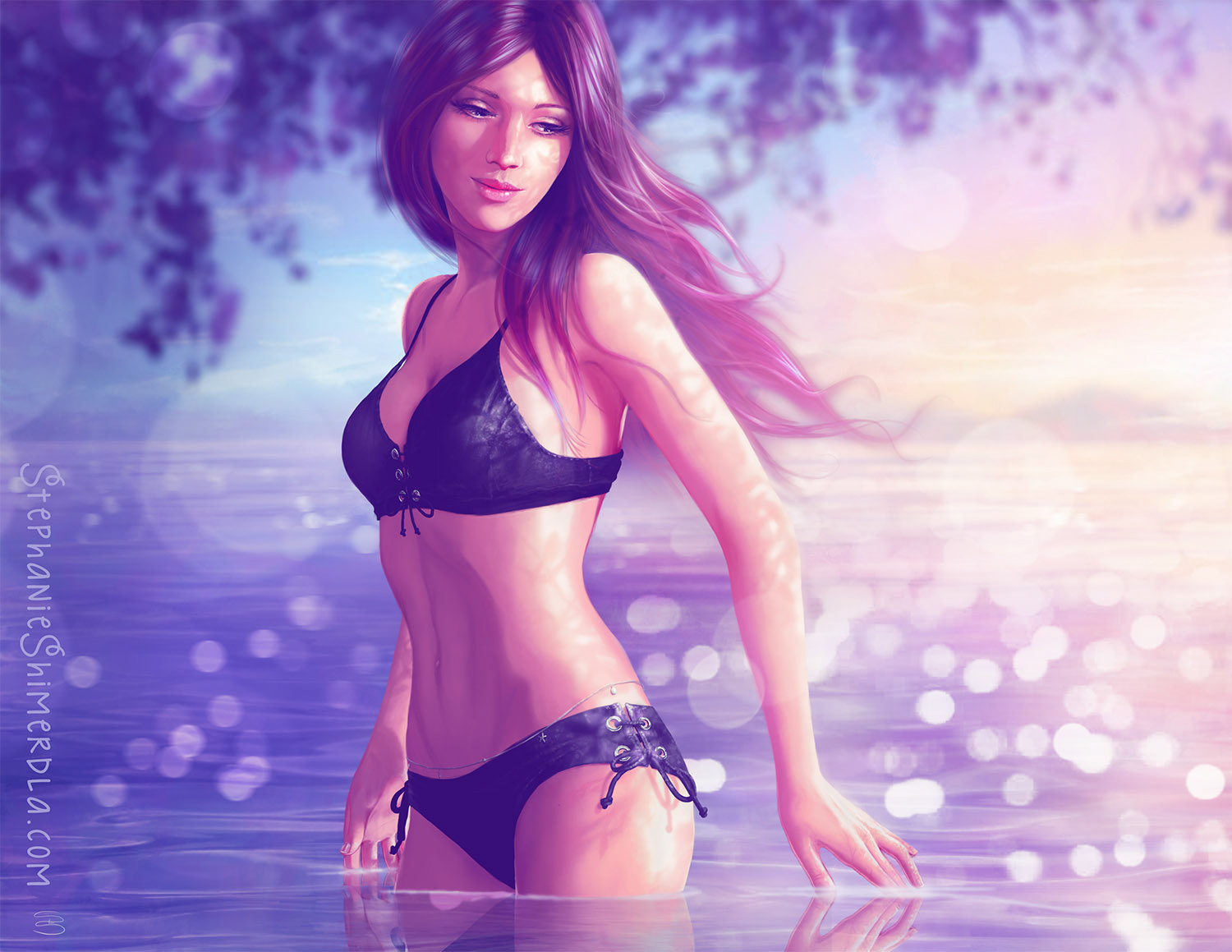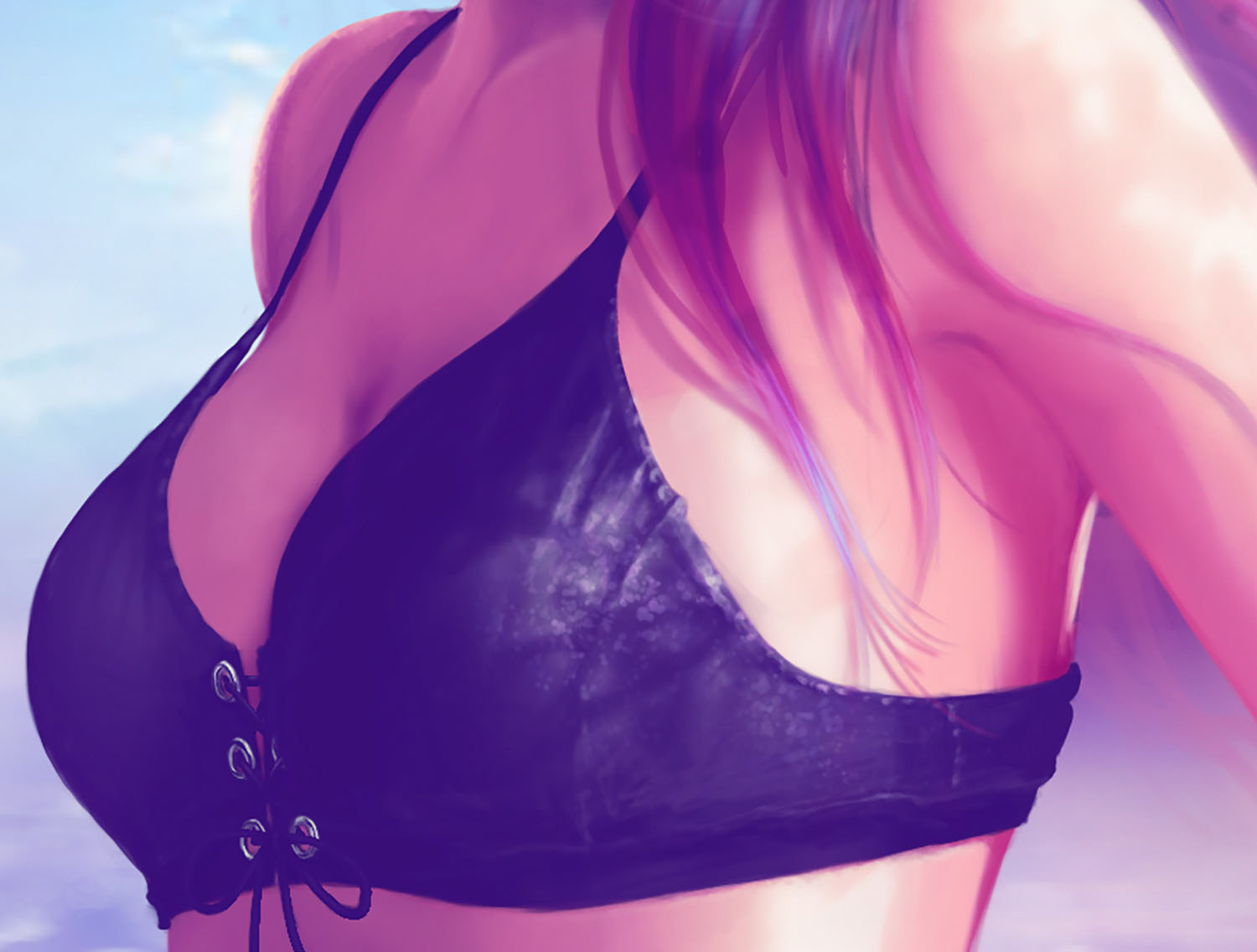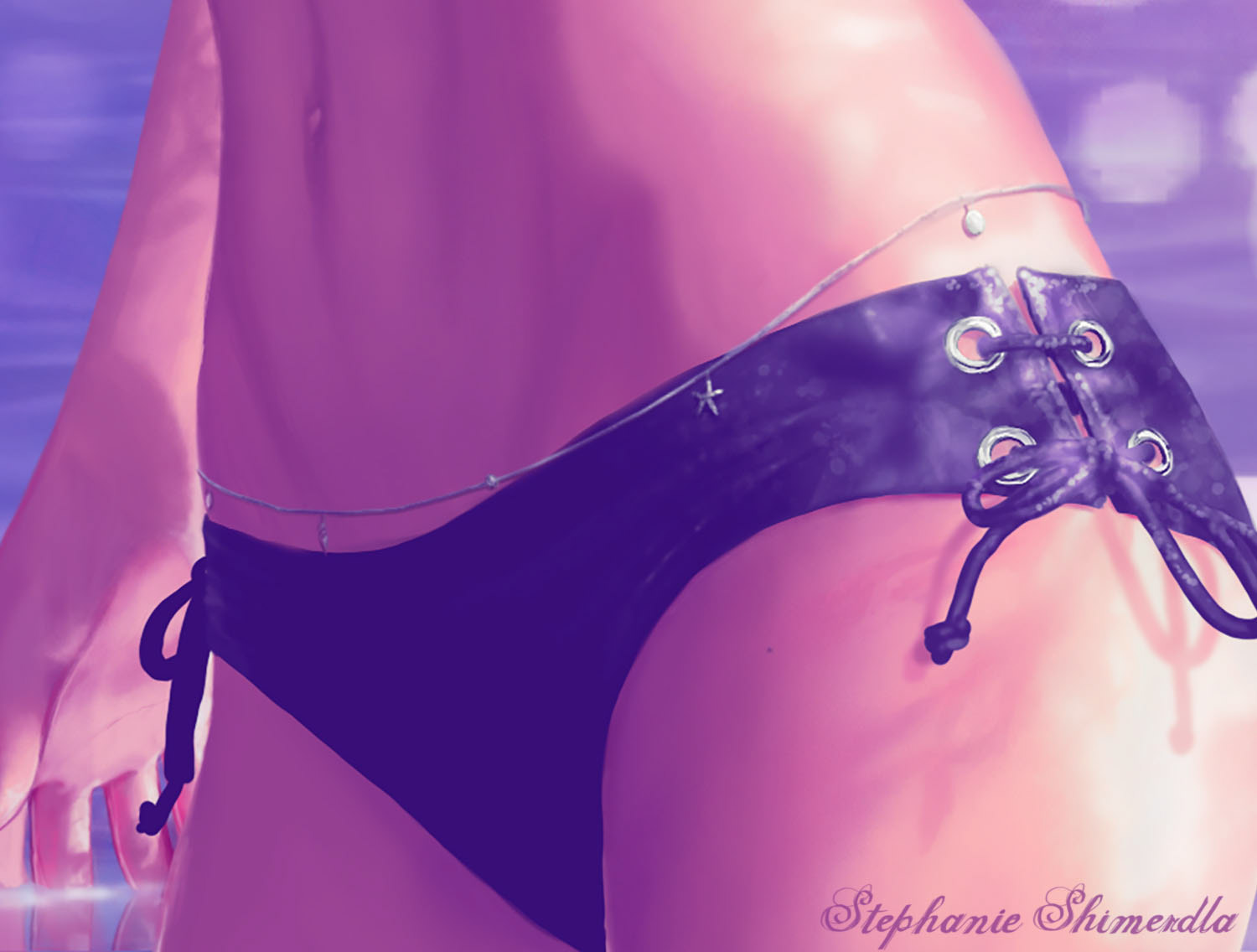 Miss July is wading through a tranquil lake near sunset, trailing her fingers through the cool waters!
Had fun with the softer colors and the lighting with this one.
Thanks so much for viewing!
Below you can find a time-lapse of the painting process as well as a quick tutorial that goes through the process I used to create the soft, flowing hair.