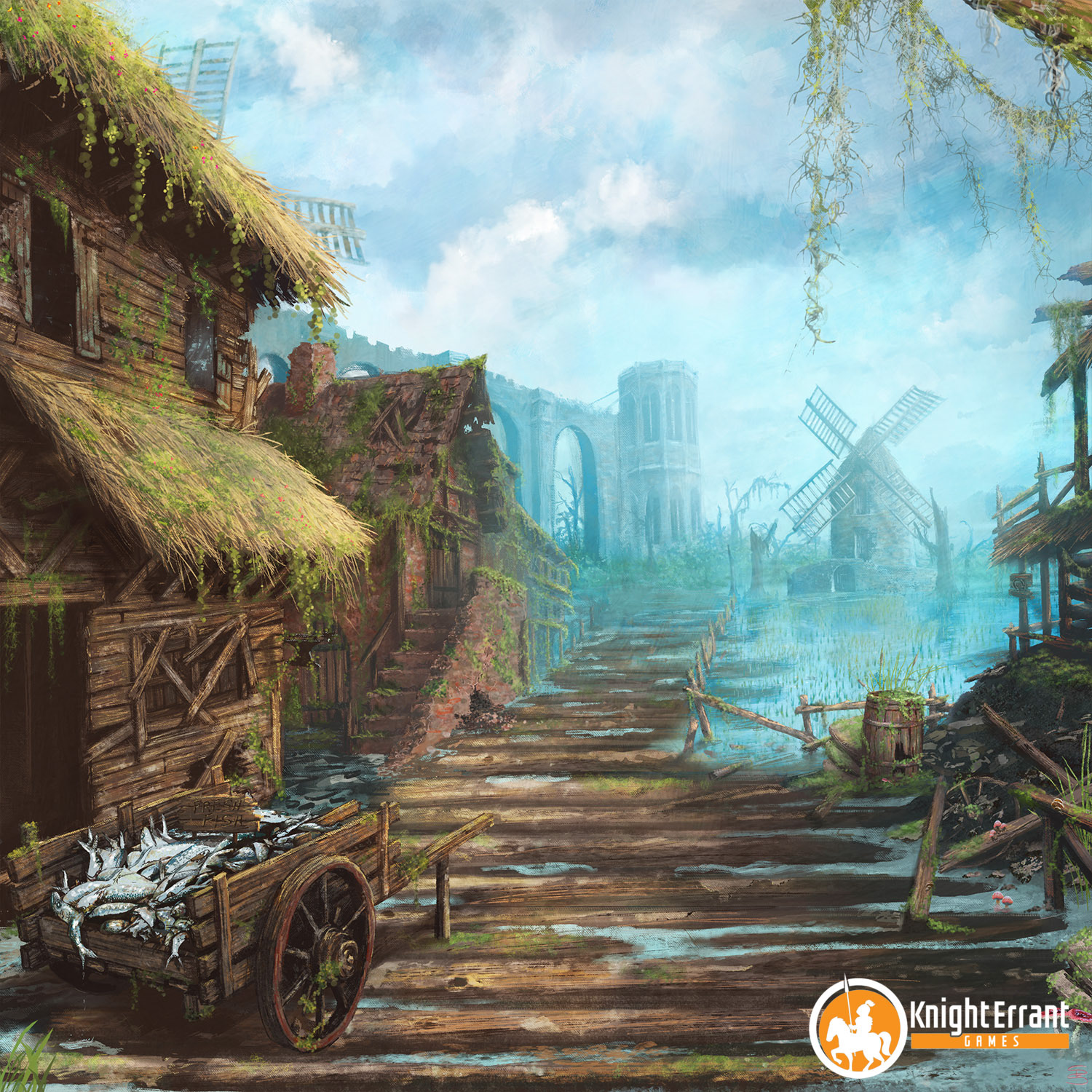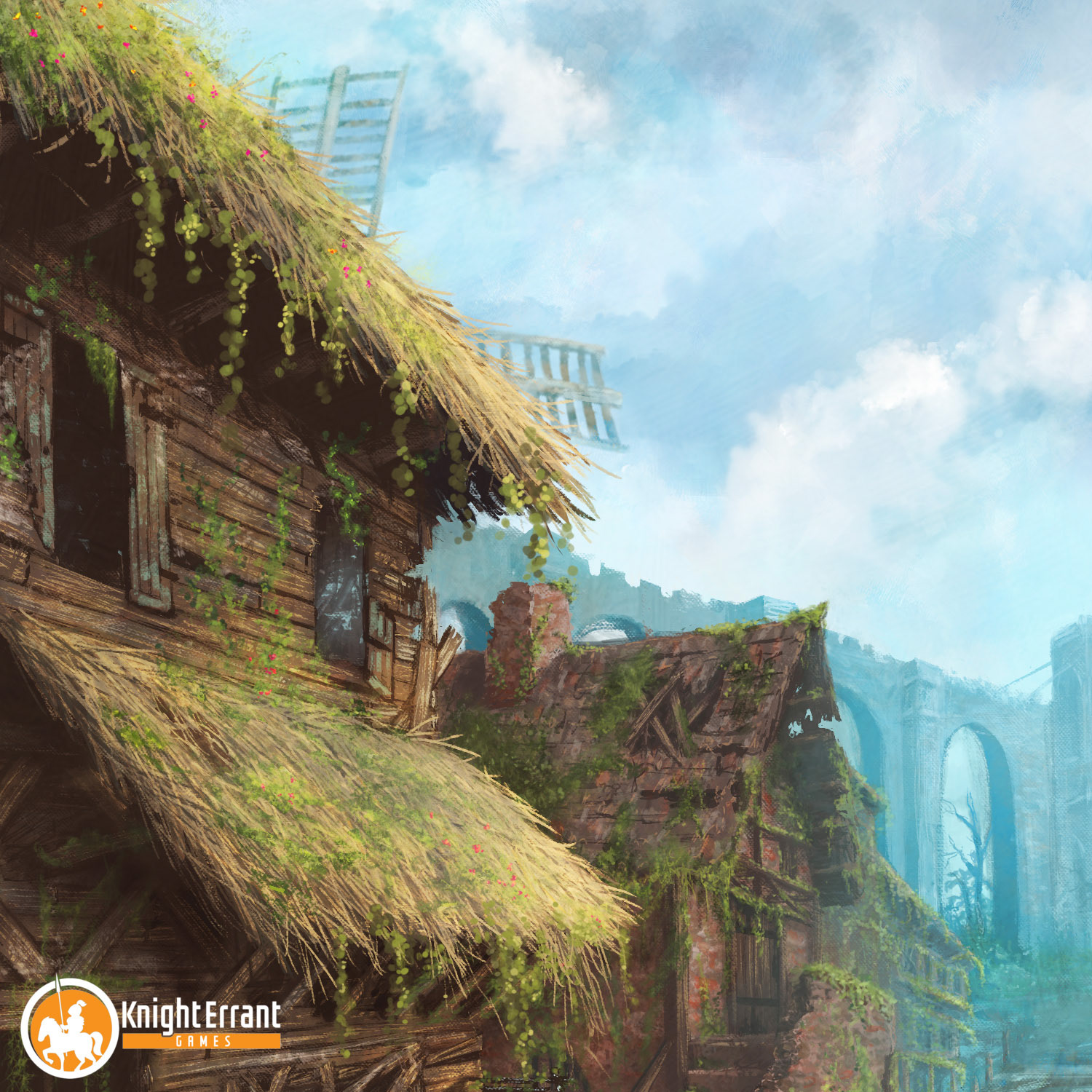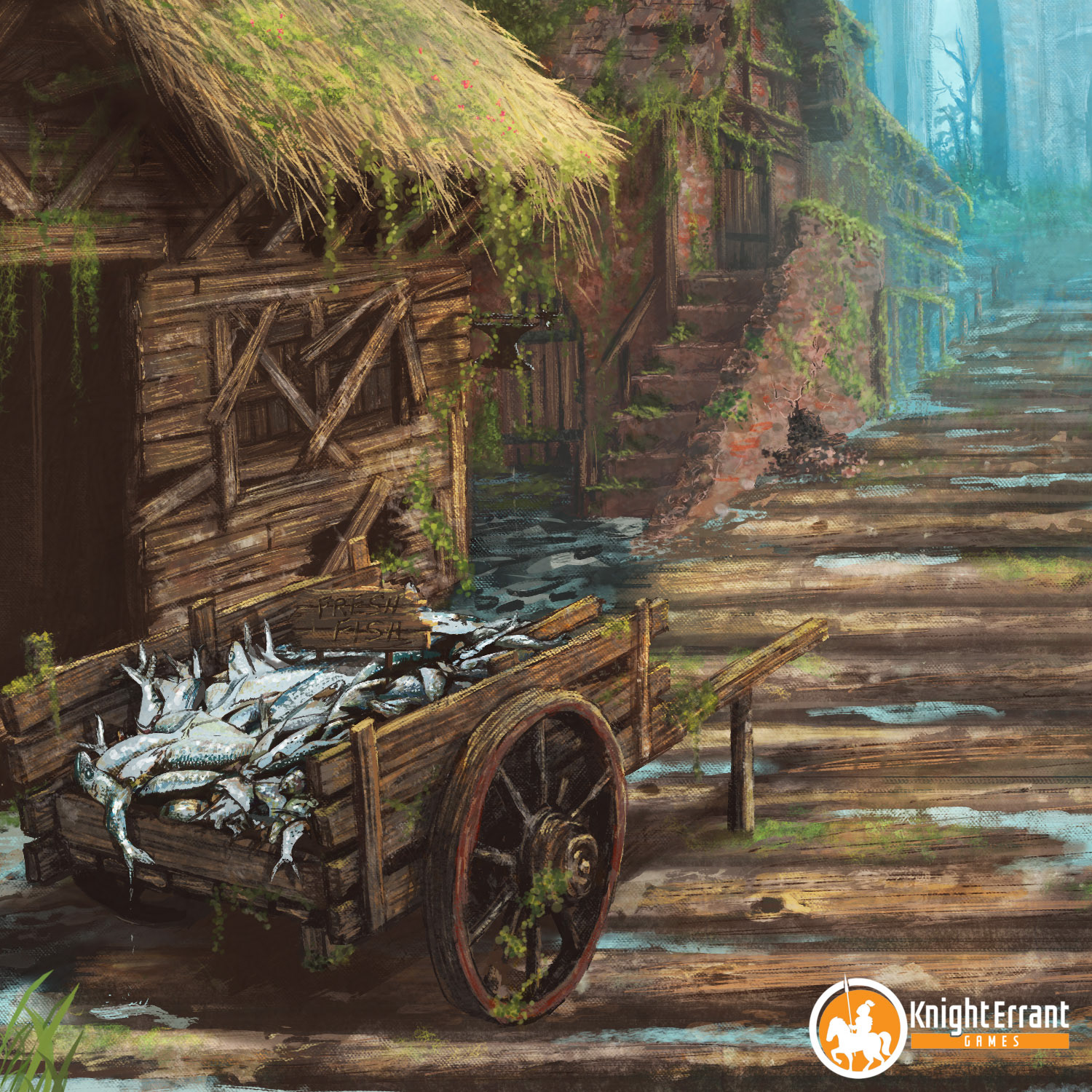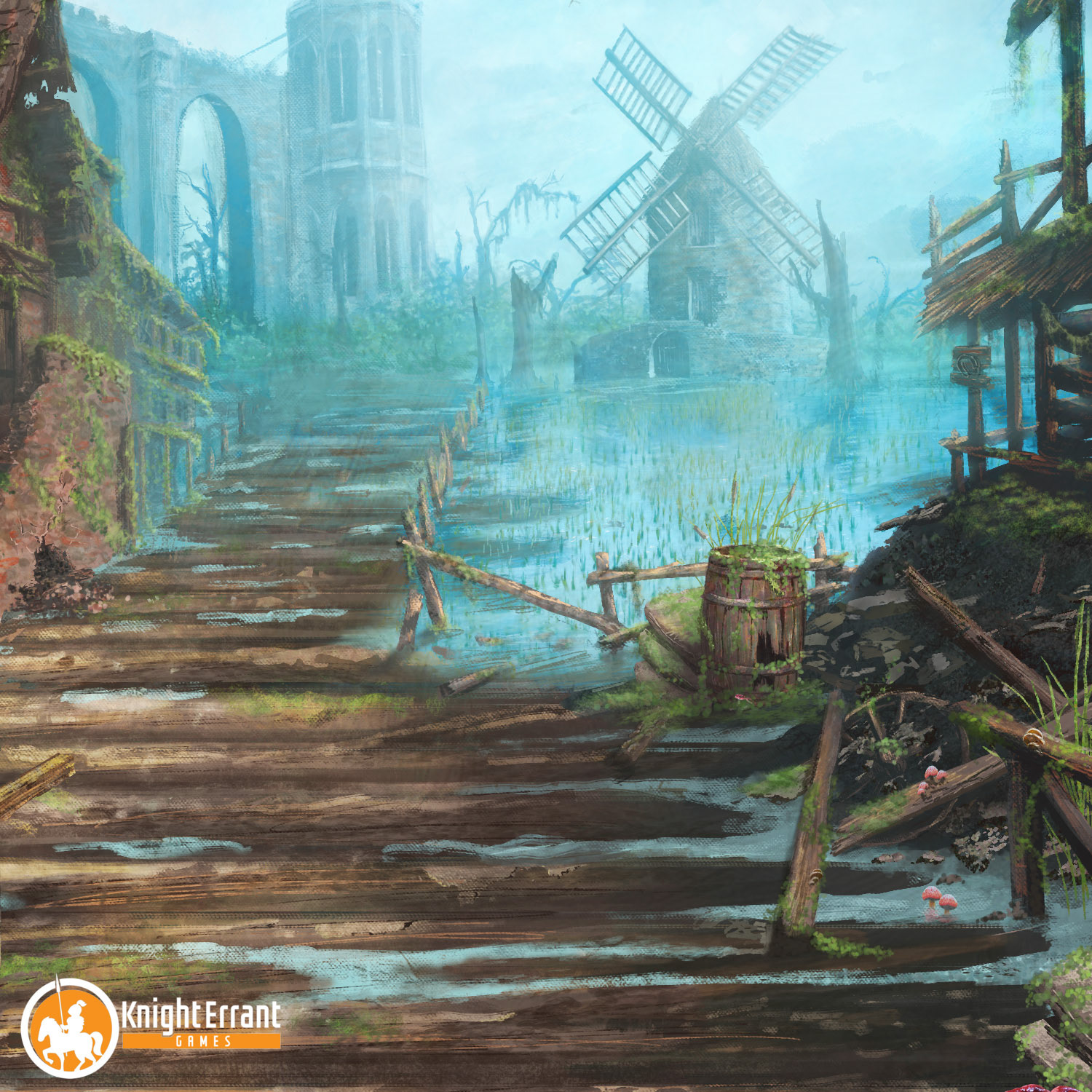 Swamp Reach is one of my favorite commissions for 
Knight Errant Games
 for their Role-Playing Game Heroes' Tears.
The town has fallen into disrepair in places due to all of the rain that it gets. It's got levees surrounding it in an attempt to keep some of the swamp water out, but the wood houses and corduroy roads are rotting from within. There's rice patties being farmed over there on the right side and windmills placed sporadically throughout the town to help pump water out.
All the little details were so fun in this one. I loved creating the ramshackle houses with vegetation growing everywhere. Adding mushrooms, rotted wood and brick, and even that fish cart.